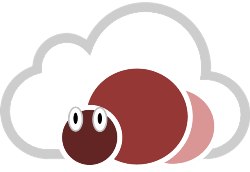 Cloud

Worms PDF Viewers
Turn your PDFs into powerful digital marketing tools
View Pricing | Sign-up for Free | Sign-in

CloudWorms PDF Viewer is a PDF content marketing tool developed by OTK Web Solutions®. It helps to turn your PDF files into powerful digital marketing marterials for SEO, social media marketing, and email marketing. It allows you to effectively share your PDF files on Facebook and many other social media networks with your own eye-catching custom image banner, post title, and description. It is also SEO-Enabled, allowing your PDF files to be easily discoverable by Google and other search engines. You can also specify your own custom Call-to-Action Button that leads your audiences to a specific web page for greater conversion, e.g. your Contact Form, Enrolment Form, or PayPal® Buy-Now link.

©2011 - 2021 OTK Web Solutions. All rights reserved.